Sing a harmonious new movement together, draw a great future together
---
We warmly celebrate the success of the 2017 nanjing huashi electronic technology annual conference and the 2018 Spring Festival gala.
On the afternoon of February 10, 2018, all the staff of nanjing huashi electronics held the annual meeting of the company and the party of welcoming the New Year in 2018 with the theme of "seizing new opportunities, enhancing innovation advantages, and innovating splendor again". Two hundred employees gathered together for a grand ceremony.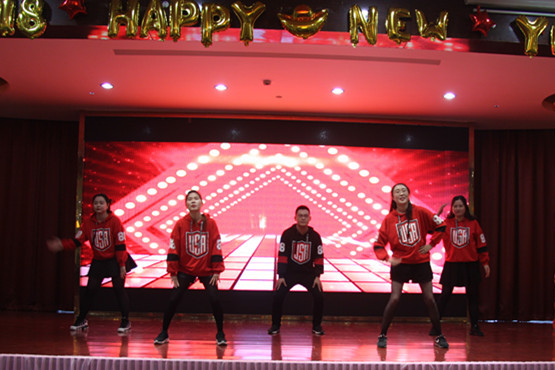 Chicken to the sky to bid farewell to the old year, the dog to the earth to welcome the New Year. Full of the joy of harvest, full of the glory of victory, we waved goodbye to forge ahead in 2017, striding into the first year of 2018.
Chairman, general manager, marketing director, sales director, purchasing manager, general manager assistant, and some excellent suppliers attended the annual meeting. This annual meeting is wonderful, the Chinese elite enthusiasm unrestrained, passionate performance to the present leadership, guests and all the staff brought a stunning visual feast. Mr. Zhang yueming, general manager of hua shi, delivered a speech on the stage to celebrate the New Year. He reviewed the history of hua shi in 2017 and affirmed the brilliant achievements made in 2017. Then all the senior management signed the 2018 business target responsibility letter.
In the next step of the annual meeting, general manager zhang yueming commended and presented awards to the outstanding employees and advanced collectivies of 2017. God helps those who work hard. The development of vashi cannot be separated from the hard work of front-line staff. The take-off of huashi is inseparable from the efficient management of department heads. Then entered the annual meeting of the lucky draw activities, the lucky draw activities are held in four rounds, the lucky draw level is divided into third prize, second prize, first prize and special prize. The overall winning rate is as high as 60%, and there is a consolation prize for not being drawn, which guarantees everyone a prize. The atmosphere of the party was very warm, during the party, the versatile elite, have appeared on the stage, a show of their own style. At the end of the evening, the senior executives sang "can't say goodbye" together, expressing strong confidence and good wishes for the bright future of vashi, which brought the atmosphere of the audience to a climax.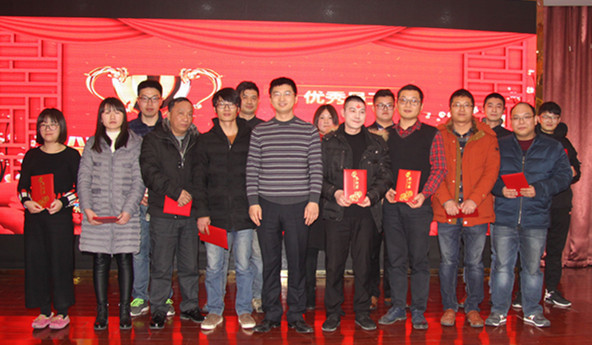 Fireworks brilliant, is the New Year's brilliant color; Singing loud and clear, is the New Year moving melody! This is a happy event, not only to show the positive youth style of all the staff, but also to show the harmonious friendship of all our colleagues, but also to convey the company's ambitious, soaring ambition!
---
---
Related News
undefined
Contact Us
Contact person: manager Chen
Telephone:025-57931888
E-mail:chenfengl@huashi.cc
Address: No.26 Fengyi Road, Yuhua Economic Development Zone, Nanjing, Jiangsu Province
Pay attention to us
---