Huashi company's new energy power locomotive transformation project successfully completed the stage target
---
The new energy power locomotive project cooperated by Nanjing Huashi Electronic Technology Co., Ltd. and Nanjing Jinhan Environmental Protection Technology Co., Ltd. (a wholly-owned subsidiary of Nanjing Iron & Steel Co.,ltd.) successfully completed the commissioning task on November 20, 2022, and the project is about to enter the stage of comprehensive commissioning, marking that Huashi Company officially entered the field of oil to electricity conversion of industrial and mining locomotives.
The project is the first new energy power locomotive jointly developed by the two parties, and Huashi Company provides traction converter, auxiliary converter, driver console, security control system, monitoring system, vehicle control system, liquid cooling system and braking system composed of air compressor and dryer for the train.
The traction converter equipped with the train adopts rotor field-oriented vector control technology, and the shaft-hugging permanent magnet motor ensures traction performance while reducing energy consumption; The auxiliary converter integrates the inverter unit and the charger to provide power guarantee for the low-voltage load of the whole vehicle, and the modular design of the product effectively ensures the lightweight, high integration, high reliability and maintainability advantages of the product. The technical line of the new energy power system has achieved "zero emission" in the whole process of locomotive production and operation, and it is estimated that it can reduce sulfur dioxide emissions by 1.03 tons and carbon dioxide emissions by 312 tons per year, which is of representative significance in energy conservation and emission reduction.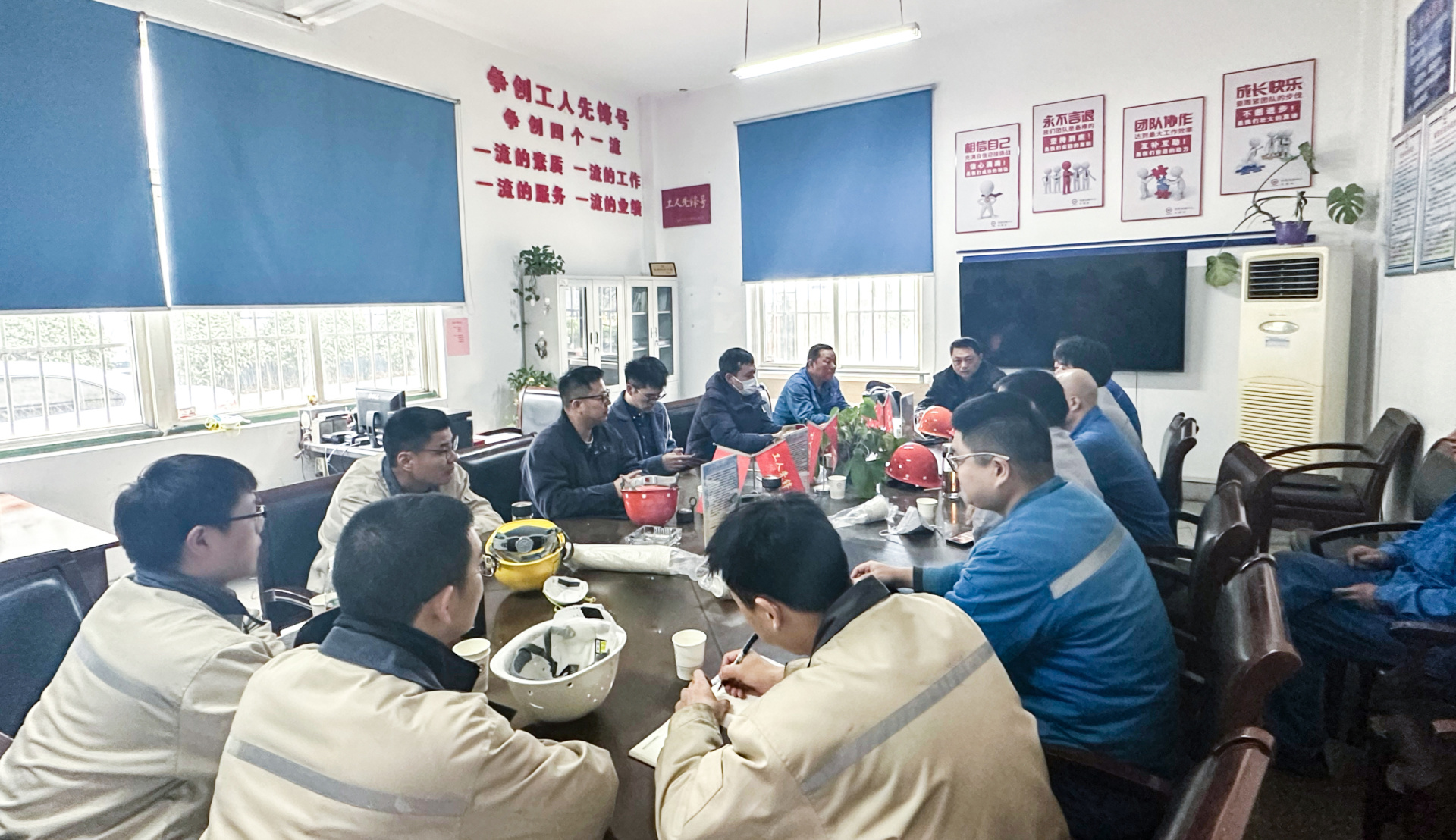 At the beginning of the project, facing difficulties such as the impact of the epidemic, the team members of Huashi Company performed their respective duties, worked closely with each department, braved difficulties, actively promoted the timely and efficient completion of various work, and linked with relevant departments to carry out design, process, production, commissioning and other work one by one, laying a good foundation for the project to smoothly enter the stage of comprehensive commissioning.
Compared with traditional locomotives, new energy locomotive has lower energy consumption and environmental protection, and is suitable for shunting and short-distance traction transportation operations in mining metallurgy, petrochemical, port logistics and other working conditions, with a wide range of application scenarios, large numbers and large market demand. Huashi will take the successful commissioning of the new energy power locomotive transformation project as an opportunity to closely follow the pace of carbon neutrality and carbon peak during the national "14th Five-Year Plan" period, actively promote the green and low-carbon development of the industrial and mining locomotive industry, continuously enhance the company's core competitiveness in the field of industrial and mining locomotive transformation, and lay a solid foundation for the company to obtain batch orders in the later stage.
---
---
Related News
undefined
Contact Us
Contact person: manager Chen
Telephone:025-57931888
E-mail:chenfengl@huashi.cc
Address: No.26 Fengyi Road, Yuhua Economic Development Zone, Nanjing, Jiangsu Province
Pay attention to us
---