Adhere to the innovation to welcome the butterfly change!Wallace Company gave a special interview
---
With the release of the third batch of national specialized and special new "little giant" list, Nanjing Huashi Electronic Technology Co., Ltd. is honored to make the list, and many years of hard work to finally meet the thin hair.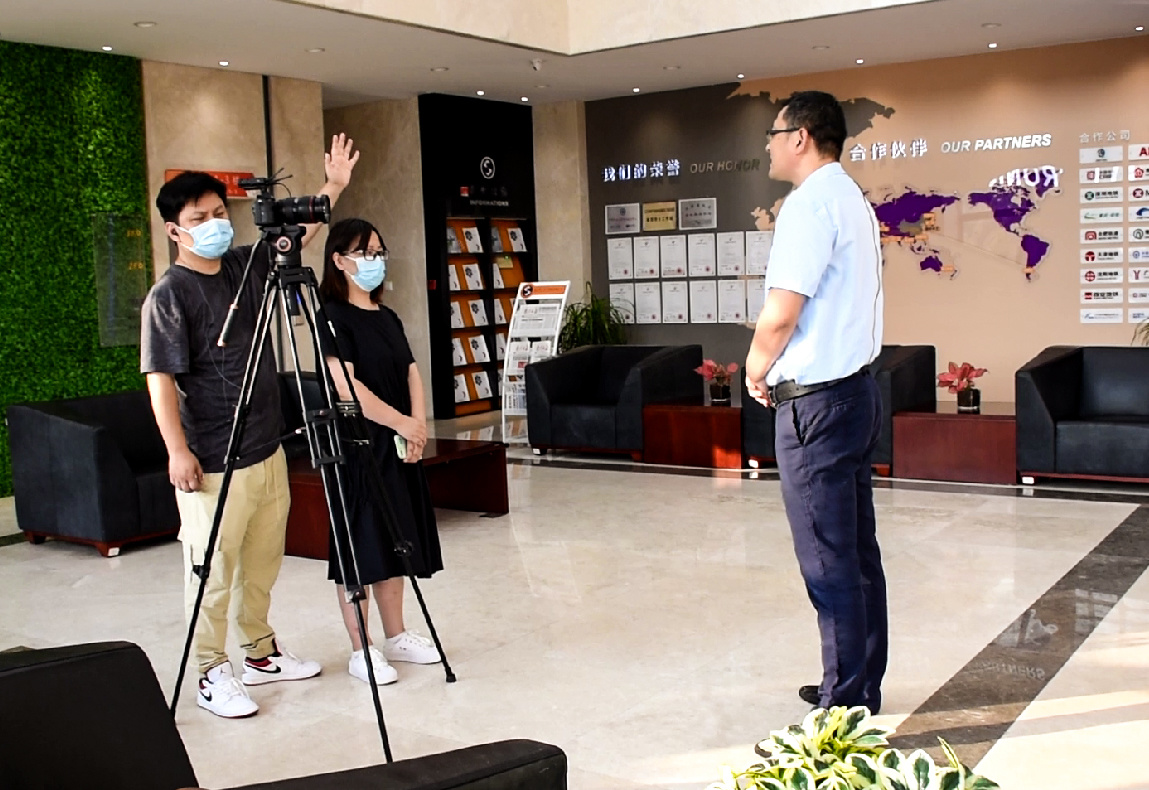 Chen Ailing, deputy general manager of the company, gave a special interview with Nanjing Daily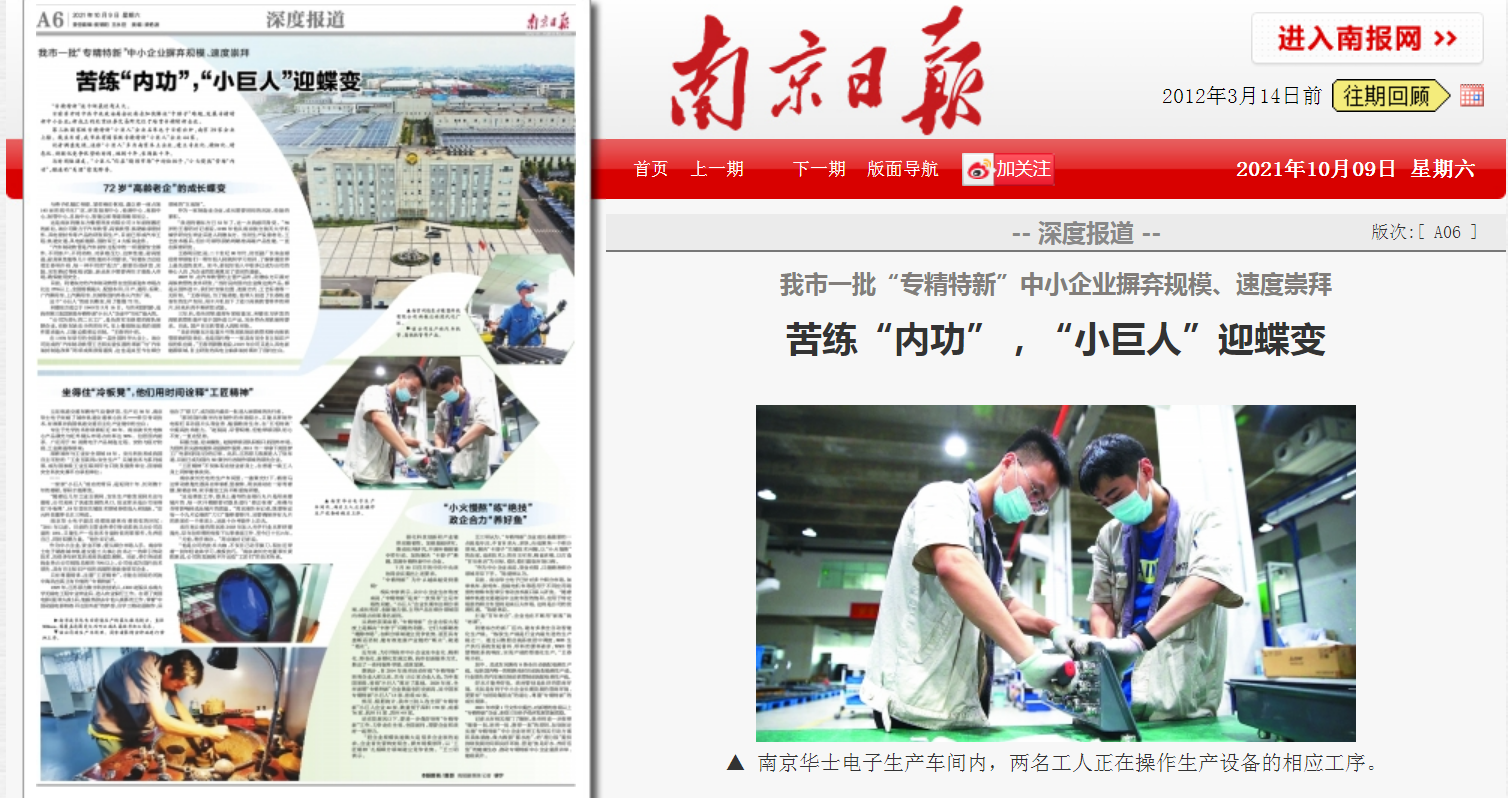 Behind the success of a "little giant", short is ten years, long is decades of hone, to accumulate, metamorphosis into a butterfly.According to Chen ailing, deputy general manager of the company, before 2011, the traction transmission system products only accounted for 10% of the company's total, and the company can only produce some parts with low technical content, and support themselves first, while accumulating strength.
After years of painstaking research, focusing on innovation, steady and steady development, Huashi Company aims at the traction transmission technology, one of the three core technologies of urban rail transit, and ushered in a rapid development period after years of research and development.At present, the traction transmission system business accounts for more than 70% of the company's total sales, and the company has also become a leading high-end intelligent equipment enterprise with leading technology and independent intellectual property rights in China.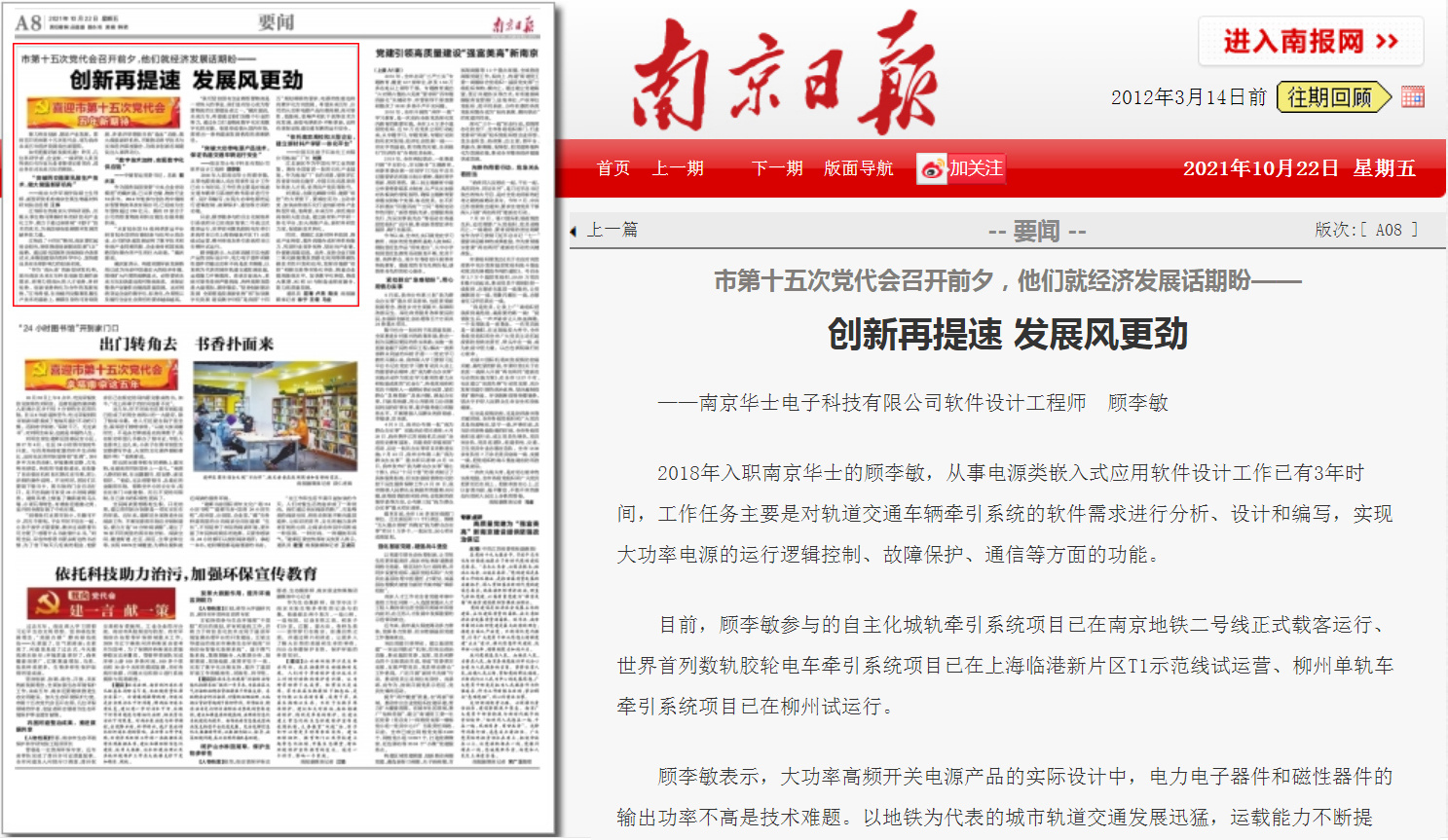 Nanjing 15th party congress for nanjing in the next five years economic development draw a new blueprint, China company software engineer Gu Limin also said his expectations in an interview, hope in the next five years, the company's high power power products toward high frequency, high reliability, low energy consumption, low noise and anti-interference technology direction, new circuit topology updated, it will effectively ensure the safety of rail transit vehicles.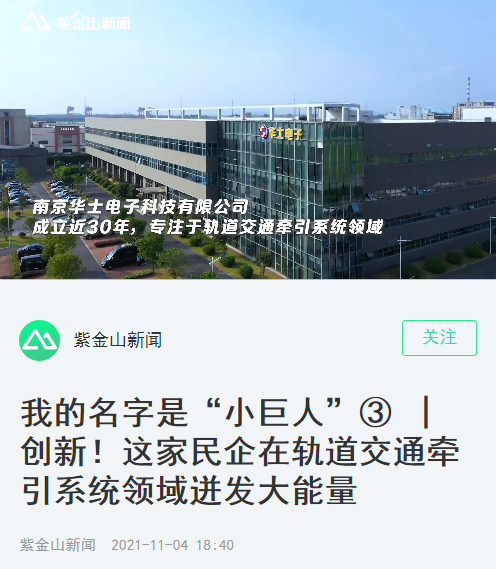 Scientific and technological innovation is the vitality of enterprises. Huashi Company has identified a direction for many years, adhered to independent innovation, realized the localization of urban rail transit traction transmission technology, effectively filled the gap in China's independent rail transit industry chain, and burst out great energy in the field of rail transit traction system.
This invited interview is not only the national and industry recognition of Nanjing Huashi in technological innovation and comprehensive strength, but also the affirmation of Huashi Company from all walks of society.Huashi Company will continue to focus on the application field of urban rail traction and transmission technology, according to the major key and common technical problems in the development of the urban rail transit industry, and further carry out application technology research and engineering development, so as to make more contributions to the national rail transit industry.
---
---
Related News
undefined
Contact Us
Contact person: manager Chen
Telephone:025-57931888
E-mail:chenfengl@huashi.cc
Address: No.26 Fengyi Road, Yuhua Economic Development Zone, Nanjing, Jiangsu Province
Pay attention to us
---