The traction system of Suzhou domain S1 line project successfully passed the first identification
---
In September 2021, the project leader and professional and technical personnel of Suzhou Rail Transit Group Co., Ltd., CRRC Nanjing Puzhen Vehicle Co., Ltd. came to our company to carry out the first identification of the new project products of the S1 Line in Suzhou.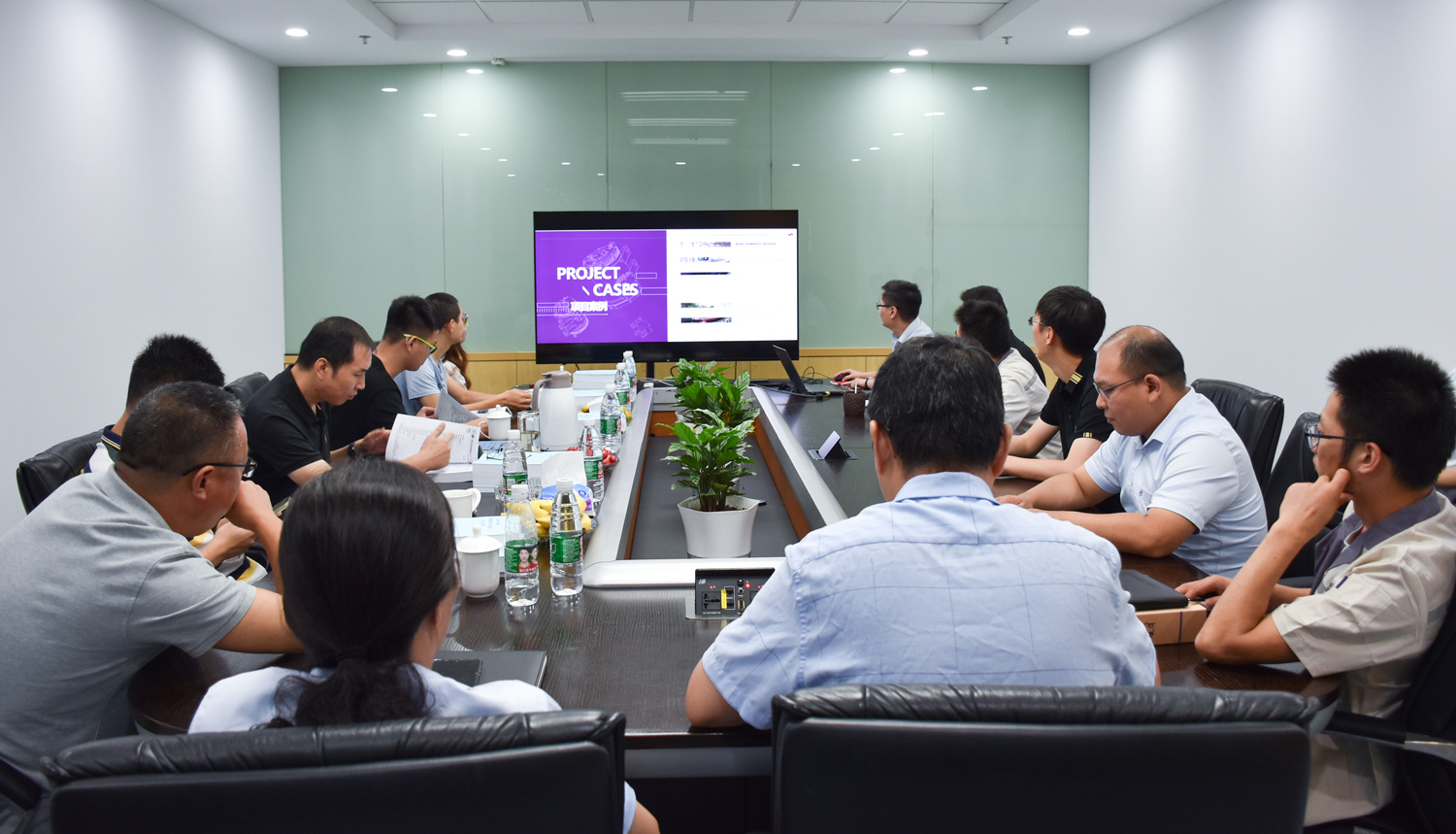 During the period, the review team listened to the introduction of Nanjing Huashi Electronic Technology Co., Ltd., project progress and other reports, and a detailed and comprehensive review of the first appraisal related quality documents, including research & development and design department, technical engineering department, product management department, process department, procurement department and other departments.The appearance quality of the first product, such as traction transformer, auxiliary transformer and high pressure box, was checked on the site, the product performance test was conducted, and confirmed that the products submitted by Nanjing Huashi Electronic Technology Limited Company met the drawings and technical requirements.The attached technical documents and the first quality record documents related to the identification are complete and meet the requirements of the first appraisal. The review team unanimously agreed that the products of Huashi Company will pass the first appraisal review.

Suzhou Rail Transit S1 Line is the first urban rail transit line in Suzhou. It adopts B2 type 100 km / h subway train and has fully automatic G O A level 4-autonomous driving technology.The Suzhou Rail Transit S1 line is 356 marshalling trains, used as a "turnkey" project, and the traction system and 17-year project maintenance are provided by Huashi Company.
The first identification of the first identification, marks the traction control system into the mass production and delivery organization stage, the company will smoothly pass the first identification as a new starting point, efforts to organize the follow-up product batch manufacturing, ensure on schedule to deliver high quality products, truly implement the "integrity, innovation, high quality, efficient" enterprise concept and "careful service, customer satisfaction" service culture.
---
---
Related News
undefined
Contact Us
Contact person: manager Chen
Telephone:025-57931888
E-mail:chenfengl@huashi.cc
Address: No.26 Fengyi Road, Yuhua Economic Development Zone, Nanjing, Jiangsu Province
Pay attention to us
---