Huashi helped to succeed in the "hot sliding" of the west extension of Nanjing Metro Line 2
---
On the morning of June 29,2021, Luotang Station to zui Station of the west extension of Nanjing Metro Line 2 successfully completed the thermal sliding test, and the train traction system equipment provided by Nanjing Huashi Electronic Scientific Co., Ltd. was in good operation.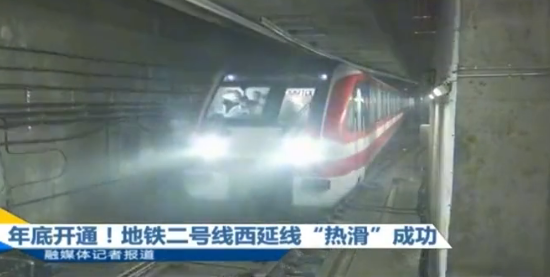 The test includes the main line from Youfang Bridge Station to Yuzui Station, with a total of 4 stations and 4 sections, and the line is about 5.4 kilometers long.During the process, the electric bus tested the train at three kinds of low, medium and high speeds, respectively. The car body operated smoothly, and the test results met the requirements of the specifications.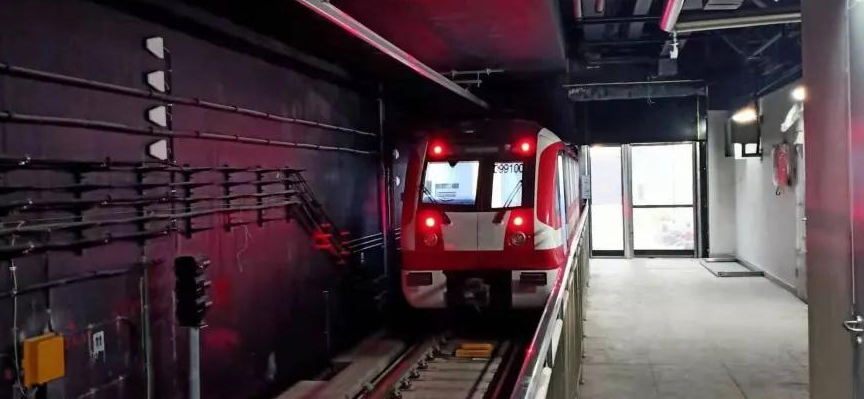 As the provider of the train traction system, Huashi Electronics strictly implements various management requirements in the project implementation process, and provides timely tracking and rapid response.It makes every effort to ensure the product delivery and the completion of the key nodes of the project, and is recognized by the owners of Nanjing Metro for its high-quality and efficient service.
The success of the thermal slip test of the west extension line of Nanjing Metro Line 2 marks that the construction quality and parameters of the power and other systems of the project have met the requirements of high-speed train operation, laying a solid foundation for the opening and operation at the end of the year.In the future, Huashi Electronics team will continue to stick to their posts, carry out the joint trial work of technical tasks, and constantly contribute new forces to the field of rail transit!
Tips:
Thermal sliding test: It is a test way to comprehensively test the subway power supply, signal, communication, line, mechanical and electrical systems and other equipment under the condition of the power operation of the subway operation line.
---
---
Related News
undefined
Contact Us
Contact person: manager Chen
Telephone:025-57931888
E-mail:chenfengl@huashi.cc
Address: No.26 Fengyi Road, Yuhua Economic Development Zone, Nanjing, Jiangsu Province
Pay attention to us
---