Huashi Company helped The World's First DRT Go Online
---
On January 1, 2021, the world's first light-electromagnetic digital guided rubber roller low floor train (DRT) was put into trial operation at the T1 demonstration line in Lingang New Area of Shanghai. The train was developed and manufactured by CRRC Nanjing Puzhen Co., LTD., Nanjing Huashi Electronic Scientific Co., LTD. Participated in the research and development of traction and steering systems and provided support.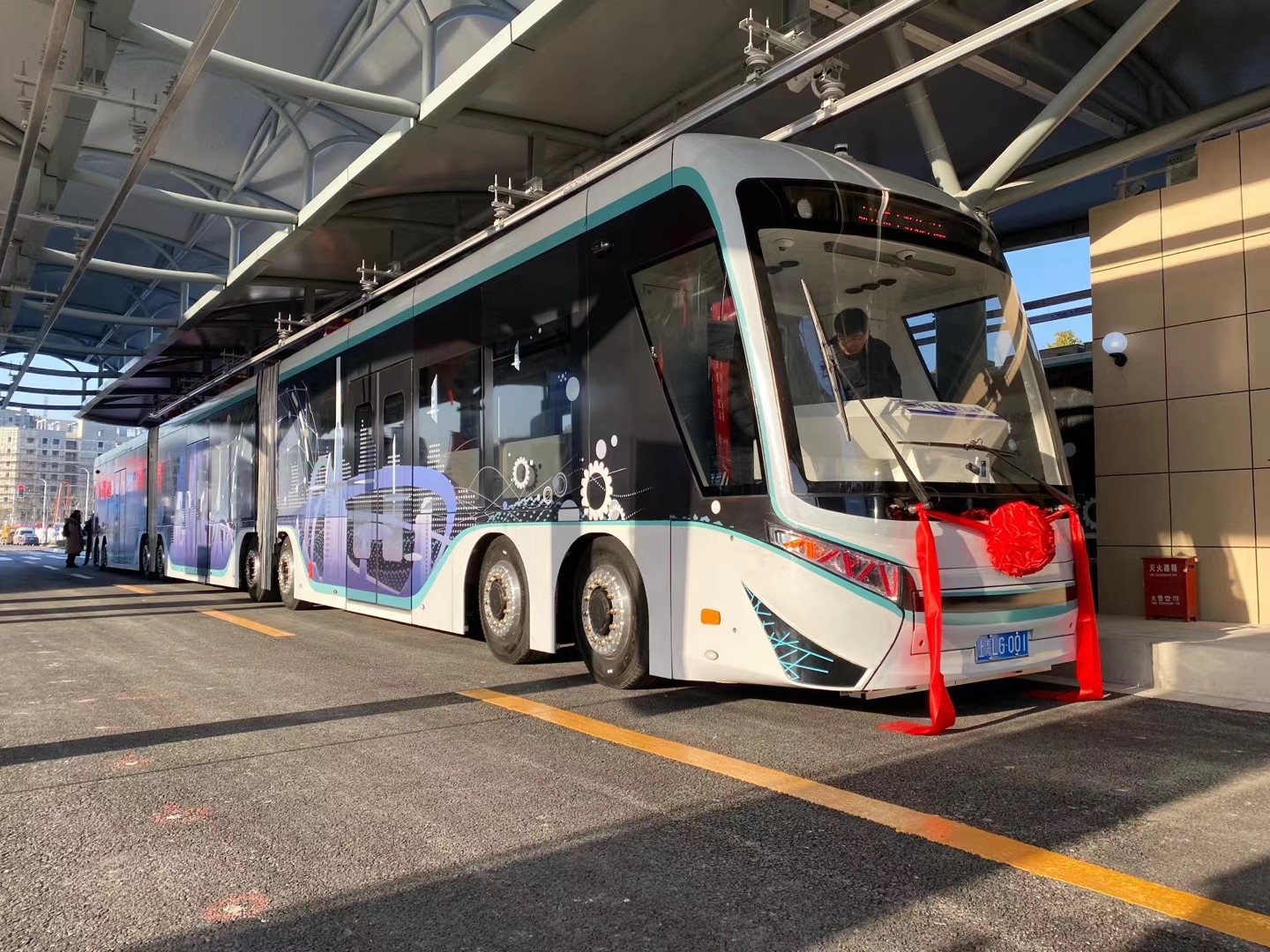 The train is made up of three groups and can carry up to 302 passengers, with a top speed of 70 km/h. Shanghai Lingang T1 line is 21.75 kilometers long, a total of 20 stations, connected to the main urban area, university city, international logistics park, Lu chaogang community, industrial area and mud city community, the train journey time of 37 minutes, the success of the functional areas between the fast and efficient commute.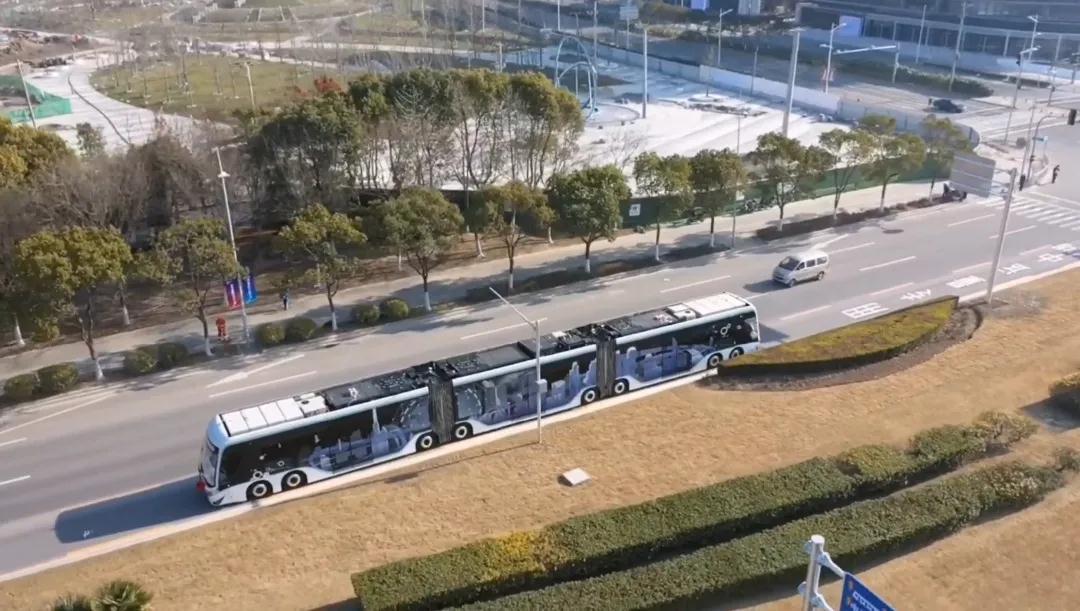 Several-track rubber-wheeled trains are suitable for urban existing roads, mainly based on electromagnetic markings, visual navigation and satellite navigation as a supplement to the digital track-oriented way, the vehicle through the vehicle sensor to read the road surface continuously laid magnetic nail coding information, real-time accurate positioning of the vehicle, and control the wheels according to the line to turn.
"Magnetic nail track" does not need to transform the existing road, is the use of ground buried passive magnetic nails to form a digital track, through the construction of digital track system, the realization of the traditional rail in the physical rail replacement, support the rubber wheel tram by the digital track constraints to achieve driving. Magnetic nail track cost is low, high reliability, maintenance-free, not affected by the weather environment.
The several-track rubber-wheeled train will greatly improve the efficiency of traffic operation and enrich the existing traffic capacity. Huashi company will take the smooth start of the digital rail car as a new power starting point, further enhance the company's independent research and development production capacity in the field of road traffic traction, to help the future green, intelligent transportation cause.
---
---
Related News
undefined
Contact Us
Contact person: manager Chen
Telephone:025-57931888
E-mail:chenfengl@huashi.cc
Address: No.26 Fengyi Road, Yuhua Economic Development Zone, Nanjing, Jiangsu Province
Pay attention to us
---