Vice President of Urban Rail Business of Alstom Company and his party visited Huashi Company.
---
On April 7th, Paloma Moran, vice president of urban rail business of Alstom France, Anne Gandon, purchasing director, and Chinese staff of Alstom visited NanJing HuaShi Electronic Scientific Co., Ltd. Kuang Jianping, Chairman of Huashi Group; Zhang Yueming, General Manager of Huashi Electronics; Su Ming, Chairman; Chen Ailin, Deputy General Manager; and Yang Zhen, Deputy General Manager, warmly received the visiting guests. The two sides held a discussion on further deepening business cooperation and cultural exchanges.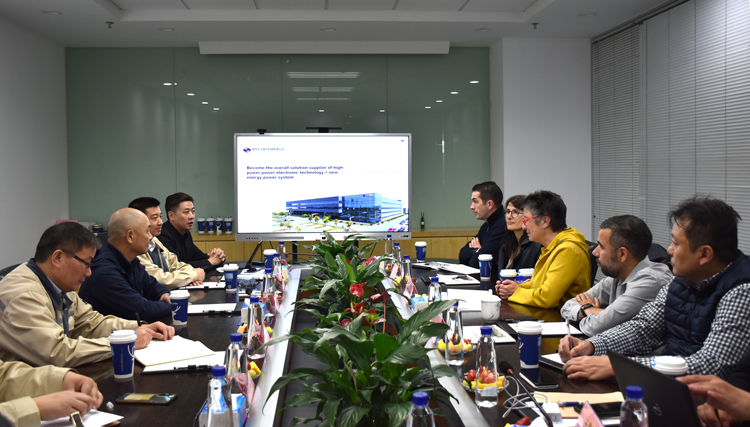 In the exhibition hall on the first floor, Yang Zhen gave a brief introduction to the development of Huashi Electronics and the achievements in the field of rail transit, so that the visiting guests could have a preliminary understanding of the company, and then the two sides had a discussion and exchange.
At the symposium, Huashi Company introduced in detail the company's development in the fields of subway, maglev, city car, straddle monorail, DRT and RRT, and shared the company's development status and recent achievements in the field of new energy. The two sides exchanged views on existing cooperation projects and future in-depth cooperation, and Paloma Moran recognized the rapid development, delivery quality and timeliness of Huashi Company.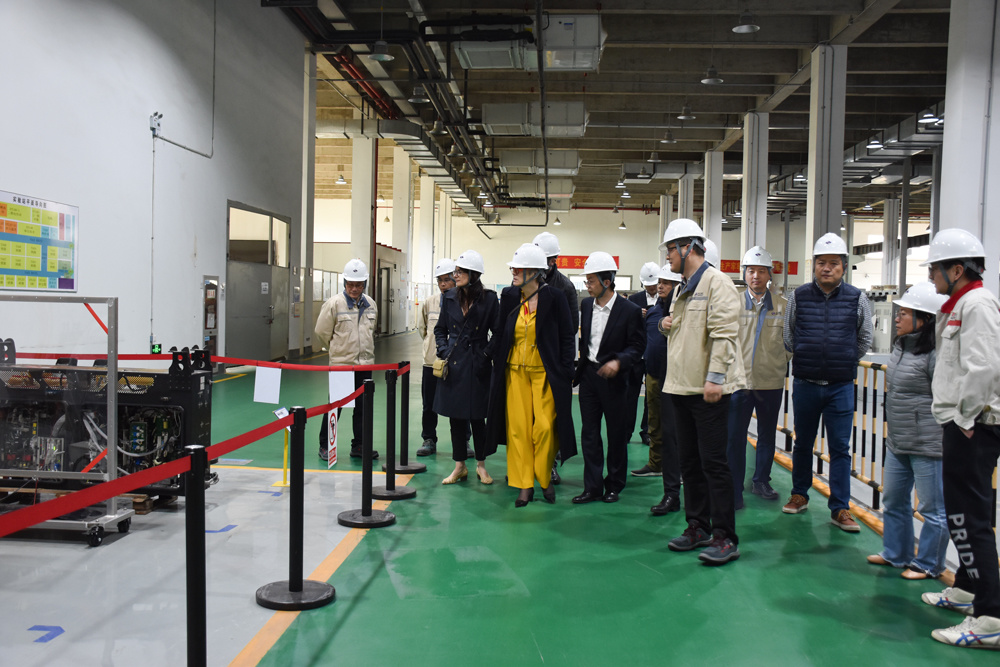 After the meeting, Alstom and his party, accompanied by company leaders, visited the company's production workshop and test area, and inspected the company's core products and newly developed products.
In recent years, Huashi Company has delivered more than 800 sets of products such as Thailand Monorail, Wuhu Monorail and Cairo Monorail to Alstom in Puzhen, which mainly include APU- auxiliary power supply system and VIM system. At present, the products have stable performance and good operation. In 2021, Huashi Company also won the award of "R&D and Design with Excellent Suppliers" issued by Alstom Company of Zhongchepu Town. Through this exchange, the two sides expressed their expectation for further exchanges and cooperation in the future.
In the future, Huashi Company will accelerate the development of rail transit business, promote the application of new product loading, and continue to provide users with better products and services while doing a good job in product development, project delivery and after-sales service.
---
---
Related News
undefined
Contact Us
Contact person: manager Chen
Telephone:025-57931888
E-mail:chenfengl@huashi.cc
Address: No.26 Fengyi Road, Yuhua Economic Development Zone, Nanjing, Jiangsu Province
Pay attention to us
---